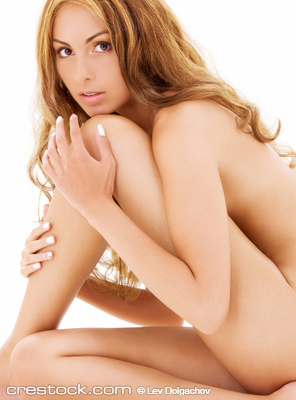 Beauty Guide serves as an indispensable, informative resource and regional guide to beauty, fitness and health conscious consumers.
Beauty Guide Magazine's focus is to provide within the marketplace a highly targeted consumer resource guide geared towards beauty and health-related products and services. To date, there are seven primary regional franchises of BM publication in development. Beauty Magazine strives to deliver to its readership current, resourceful information and the best industry-related products and services on the market today. Beauty Magazine provides its readership with a directory of local resources in every issue making this publication indispensable to its audience. Beauty Magazine's content is focused on meeting the demands and expectations of advertisers and consumers, it's structured for clarity and offers its readership the convenience of an all-in-one industry resource. Beauty Magazine content is divided into seven distinct categories relating to beauty products and services, as follows: Skin & Face, Hair & Nails, Diet & Fitness, Spa & Salon, Make-up, Health & Wellness, Dental. Beauty Magazine's focus is on looking and feeling your best.

Skin & Face (Cosmetic Enhancement)
Plastic Surgery and Facial Plastic Surgery (Face lift, Limited Incision, Breast Enlargement/Lift/Reduction/Reconstruction, Liposuction Buttock Lift, Vaginal Rejuvenation, Arm & Body Lift, Tummy Tuck, Eyelid Surgery, Brow lift, Rhinoplasty, Suspension Lift…), Lip Augmentation, Rhinoplasty, Dermatology, Skin Resurfacing (Laser, Chemical Peel, Dermabrasion), Botox & Injectable Fillers, Laser Hair Removal, Vision Correction (LASIK)
Hair & Nails
Hair Restoration (Hair Implants, Laser Hair Therapy), Hair Extensions, Wigs & Additions, Eyelash Extensions, Style, Color & Condition, Special Occasion, Manicure/Pedicures
Diet & Fitness
Personal Training, Fitness Centers, Nutrition, Diet Centers
Spa & Salon (Body & Mind)
Health Spas & Retreats, Medi-Spas (Therapeutic), Tanning Salons, Aesthetic Services (Facials, Peels, Waxing, Body Treatments)
Make-up
Makeup (General Products, Long-lasting, Hypo allergenic, Air Brush), Permanent Makeup (Eye, Lip and Brow Liner)
Health & Wellness
Pain Management, Preventative Physical Therapy, Internal Medicine, Geriatrics, Orthopedic
Dental
Cosmetic Dentistry (Veneers, Bonding, Crowns, Contouring, Invisalign, Implants, Microbrasion, Bleaching), Orthodontics, General Dentistry
Beauty Magazine Departments & Features
Beauty & Wellness Industry-Related News & Information, Technological Advancements, National Brand Product Reviews, Local Directory of Services, Regional Expert Profiles, Beauty Bank (Specials offers section), Testimonials, Beauty Makeovers, Profiles and Tips, Fitness & Nutrition, Salon & Spa Reviews, Men & Beauty, Fashion & Style, Travel & Area Attractions, Beauty Sponsored Events.
Beauty Site: uroda